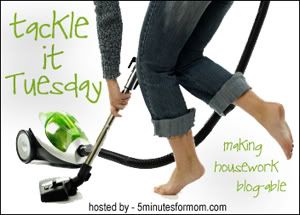 This is a picture of our very loved 13 years old dog named Rocco. Yesterday, I tackled one thing on my list of things to to before winter. I had the heater cleaned. The man was here, in my house, for 2 hours. Rocco, who was laying in the living room the entire time, never knew the man was ever here! LOL Life must be very peaceful when you get to that stage in your life!
I guess I could have taken before and after pictures of the heater BUT... I thought the dog story was more fun!!
Print SCOTT® Coupons for Toilet Paper and More - $1 off coupon
Coupons from Betty Crocker lots of coupons here!
Gooseberry Patch Fall Favorites :: Introduction - very nice recipe book FREE!!!!
http://www.dmc.com/mjRS/6/doc/Newsletters/Michaels_Coupon.pdfjRS/6/doc/Newsletters/Michaels_Coupon.pdf - great Michael's coupon!
Get a Free Coupon :: Tree Hugging Cats :: Sponsored by Yesterday's News® - free cat litter
Free Sample Carefree pantyliner sample
Save on bathroom cleaning products from Scrubbing Bubbles® $1.00 coupon... I tried this stuff on Saturday and I loved it!! Better than ever!! I highly suggest trying this!!!
I was watching the Today show this morning and saw this sad story of a fellow blogger. This is Stephanie's blog.. nienie. Stephanie has been very popular in the blog world. Sadly, Stephanie and her husband were in a small plane crashed. Both have survived but Stephanie has burns on over 80% of her body and her husband has burn on over 30% of his body. Please keep this fellow blogger in your prayers.. they have 4 small children. You can get updates on this family at Stephanie's sister's blog... c jane enjoy it.
Also... a good litttle conversations has developed over at this post Frugal Finds From your Frugal Friend: Thursday...... Go check it out and tell us what you think!